Drug-free
Withdrawal
For each student, a personal Withdrawal Specialist is on hand to assist. They use nutrition and special techniques that ease discomfort and painful symptoms.
After withdrawal, the beginnings of a new and better life take hold.
"When I came in, I was reeling with pain. With the help of vitamins, minerals and nonstop help, I did make it through heroin withdrawal. I have not had pain since."
"I went to 12-Step. They told me relapse is part of recovery. I was introduced to heroin by listening to other people's stories there. When I came to Narconon, I was scared of the drug-free withdrawal. But it was definitely the easiest withdrawal I've ever had. Now I'm genuinely happy. I feel fantastic. I wake up in the morning feeling like this is going to be a good day. That never happened for me before."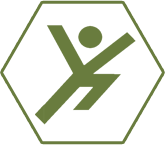 Next
New Life Detoxification
®
Be Drug Free. For Good.
Get Help Now
CALL