Request Your Free Information Packet
Learn more about the Narconon program and its life-saving effects.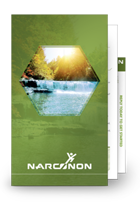 Families hit by drug addiction already know how difficult a problem it is to solve.
Narconon believes that addiction is neither inherited nor an incurable disease that requires indefinite treatment.
Our program consists of unique techniques to assist addicts to overcome drug and alcohol dependencies and their damaging effects naturally.
Fill out this form to request more information about the program and how to enroll.